Like other eCommerce platforms, Etsy also has its shipping policy. This ensures that the items sold get to the buyers securely and quickly. Here are some of the important shipping policy that Etsy sellers should be aware of:
Shipping Items
Sellers are the ones responsible for shipping their products to their buyers, regardless if you're using a shipping fulfillment service or not. Sellers have to make sure that their buyers receive their orders in excellent condition. In the event an order doesn't get to the buyer, you have to be ready to provide proof of shipping. It should show that you actually shipped the item and was sent to the buyer's address. Buyers that don't receive their orders can file a case against the shop. The Etsy's Seller Protection Program protects qualified sellers, however.
Etsy Shipping Labels
Sellers from the US, UK, Canada, and Australia who accept PayPal and Etsy Payments as payment methods are eligible to use Etsy Shipping Labels. You can not sell or transfer shipping labels to a third party. Sellers from the US can purchase USPS shipping labels, FedEx shipping labels, and Global Postal Shipping postage on Etsy. Sellers from Canada can purchase Canada Post shipping labels, while sellers from the UK can purchase Royal Mail postage, and sellers from Australia can use Australia Post shipping labels. Note that you have to comply with the rules and regulations of the shipping services you'll use.
Etsy Shipping Return Labels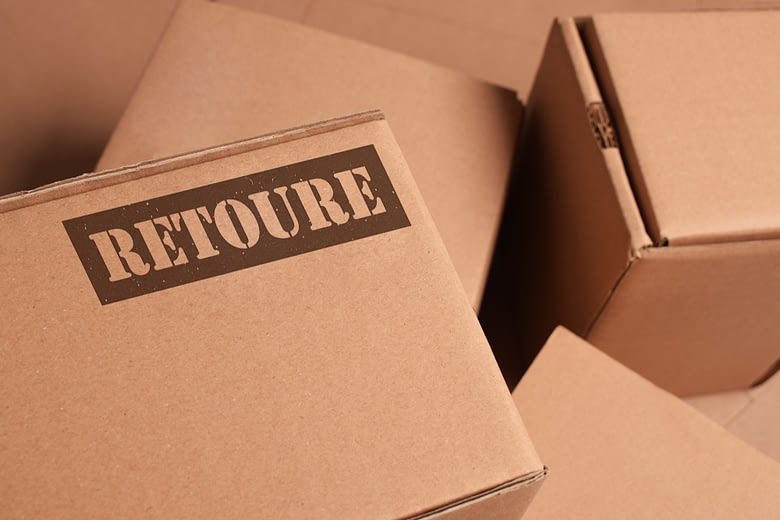 Sellers from the US who accept returns and ship using USPS can buy a USPS shipping return label on Etsy. The return labels are only available in the 50 US states (not available for APO/DPO/FPO military addresses or US territories).
Etsy Shipping Insurance
You can purchase parcel insurance to protect your packages. For packages shipped using FedEx, USPS, or Global Postal Shipping labels, you can buy parcel insurance from Shipsurance Insurance Services, Inc. Canada Post Insurance covers insurance for parcels from Canada Post. Royal Mail packages use Royal Mail Compensation, while Australia Post packages use Australia Post Insurance.
Fees
The shipping cost will depend on where the package came from, where it goes to, the weight of the package, package type, mail class, and package dimensions. You can add insurance, signature confirmation, and other services, but fees will be added as well.
Shipping Your Orders Reliably
Provide Accurate Processing Times
Your processing times should include the time it takes for you to prepare, pack, and hand the package to the shipping service. The default processing time shown on your listing will be 5 days if you don't add yours to the listing.
Shop Policies – Fill Them Out
It would be beneficial to your buyers to be aware of the estimates on how long their package may be in transit because we all know that shipping times will vary. You can provide your buyers shipping estimates in your shop policies or in the Message to Buyer option.
Etsy Shipping Upgrades
Shipping upgrades will let your buyers pick their desired shipping speed. This will also provide clear expectations when it comes to delivery dates. It will take a lot of pressure off the seller to ship faster, as well.
The Right Package
The envelope or box should have the right size and be sturdy enough to protect your item. It should also have just enough room for packing materials.
Always be Careful When Packing Your Items
When you are shipping one-of-a-kind or fragile items, you have to add extra layers of protection, like biodegradable packing peanuts or bubble wrap.
Good Idea to Invest in Insurance
Insurance will cover your product if it is damaged in transit, if it added. You can include the cost of the insurance to the cost of your items, include it as an add-on for your shipping upgrade, or include it to your listing variation options. Several buyers will willingly pay more to have that sense of security and will relieve loads off you when your item gets broken while in transit.
Communicate with Your Customers
Communicate with your customers and let them know when their orders have shipped. You can follow up with them in regard to the expected date for their order to arrive, and you can also make sure they received the item when you see a delivery attempt. You also have to be committed to working with your customers when there is an issue and reach a resolution. Respond to them in a timely fashion, as well.
Now that you have a handle on Etsy shipping, read How To Price Your Products On Etsy to account for shipping in your pricing.
Summary
Article Name
How Does Etsy Shipping Work
Description
When setting up your policies, and making and pricing listings, you will want to keep your shipping options and charges in mind. This article teaches you how to set it up.
Author
Publisher Name
Publisher Logo