Every day I see questions and rants from Etsy sellers who can't understand how to get their shop to rank in Google search for major keywords in their space. Many of them have nice looking shops with plenty of listings, reviews, and even sales; why aren't they getting ranked in Google? Shouldn't they be getting ranked and making sales? There isn't any magic tactic that is going to rank your Etsy shop in Google instantly. But it's also not rocket science. It requires a good knowledge of SEO practices, a diligent and consistent effort, and positivity throughout the process.
Understanding how your Etsy store ranks in Google and what contributes to its ranking is important. Etsy provides a lot of suggestions for ranking your shop, but it's hard to tell which factors are the most important. So while certain stores seem to rank highly and do well in sales, other stores who have taken the same amount of effort in building its Google rank just won't seem to rank as well. Why? It's simply because most Etsy sellers focus on too many things and not enough on the 5 core principles to getting an Etsy shop ranked on Google. The following are 5 major factors that affect your Etsy store ranking in Google.
5 Major Factors to a Great Etsy Store Google Search Rank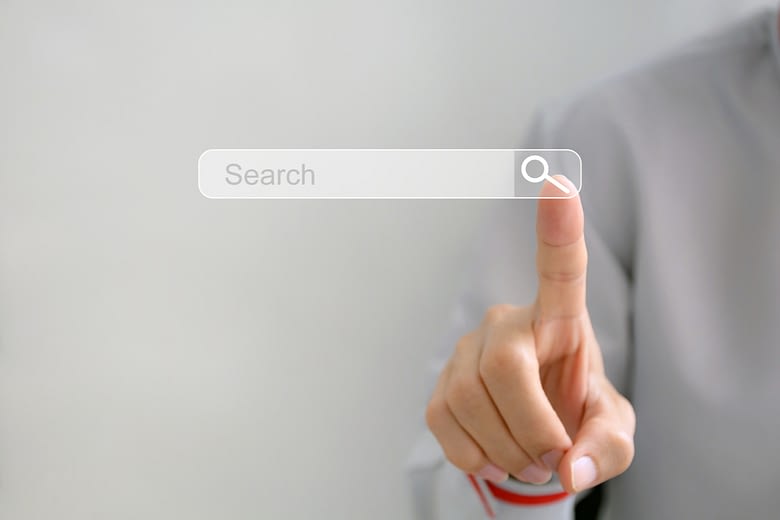 1. Establish Your Store
Every Etsy store needs a solid foundation and background. This includes general information such as, store policies, about us section, shop sections, reviews, and of course plenty of listings.. Shop sections are a vital part of your Etsy store because they actually count as the meta-keywords for your shop. Your shop sections should be descriptive and complete. For example, if you sold candles then here is an example of a good shop section.
Scented Candles
Soy Candles
Votive Candles
Pillar Candles
Taper Candles
But a lot of Etsy sellers would make the mistake of not listing out the entire keyword and would list their shop sections like the following:
Scented
Soy
Votive
Pillars
Tapers
If the shop only sells candles why would they need to add the word candles to the end of every section anyways? Well because as shocked as you may be, Google still isn't as smart as us humans. It doesn't understand what you're referring to unless you list out the entire keyword. So spend a little time making sure your shop sections cover all the categories you want to sell in and rank for.
The About Us and Policies sections are also very important. Provide details about your store such as shipping and return policies so customers know what to expect from you as a seller. Etsy also puts a lot of weight on your About Us page and Policies. If those are not filled out then your listings will rarely appear in the Etsy search results either. If this is your first time, look at competing stores for some help. Many established sellers have already mastered this and you can benefit from learning from popular sellers.
2. Selecting Relevant Keywords in Shop Sections
When deciding on the titles of your shop sections, try to be as specific as possible so that Google can easily understand what it is you are selling. Instead of using "bracelets", try titling this shop section "charm bracelets for kids". Keywords should always be relevant to your store and what you are selling so customers and Google always know specifically what your store is about. Google ranks relevant keywords higher than numerous keywords that do not associate with your store.
Be descriptive with your keywords by including words such as "handmade" or "vintage". Also, be sure to choose keywords that have a higher search volume rather than keywords that are not searched for at all. Popular keywords typically have a larger search volume on Google and Etsy, so a little competition actually helps! You can easily edit your Shop Sections by going to Quick Links in your store, click on Listings Manager/Find Sections, and finally click Manage.
3. Optimize Titles and Descriptions For Google Search
All important and highly ranked keywords should always be first in your title. This is essential for both Shop Section titles and listing titles and descriptions. Writing concise and keyword-rich titles and descriptions is important. Google picks up your Etsy store's meta data like titles and descriptions that are well-written and relevant to your store. Do not throw keywords in just for the sake of adding keywords. Do your keyword research by making an actual search on your keywords on Google and Etsy, check out the search results or volume, and select the ones that have a relatively higher search volume but are not the most competitive so it isn't that difficult to rank on Google.
4. Renewing Listings
Renewing your listings is not a strategy that many Etsy store owners know about or practice. Some of the best sellers keep this industry secret under wraps. A cost-effective way to increase sales is to renew your listings. Most high ranked listings are renewed every 5 – 7 days and cost an average of over a dollar to renew.
5. Converting Views to Sales
An average sale happens every few hundred views or so. It takes a lot of traffic to convert to even that one buyer. An important point is to ensure that you convert as many of these views as possible to paying customers. There are a few easy ways to do so: Offer a great product – People tend to buy what they want and need. Offering coupons and discounts – This will encourage first-time buyers to take a chance and purchase your product or encourage repeat purchases.
Lower the price on some of your more expensive listings
Use only relevant keywords to attract potential customers to your store
Getting your Etsy store ranked on Google is not an overnight task and takes consistent effort to establish a great ranking. While many of the means of getting ranked are similar to general SEO for websites, the above 5 major factors have been tailored specifically to help build and grow your Etsy store. Have fun while you are at it and watch the sales go up!
Now that you know how to get your Etsy listings ranked in Google search, read our article, How To Show Up In Etsy Search, to get ranked in Etsy!
Summary
Article Name
How To Get To The Top Of Google Search
Description
While ranking in Etsy search is crucial for your shop, an often-forgotten factor to ranking your shop is Google search. This article shows you how to optimize your shop for Google.
Author
Publisher Name
Publisher Logo