Creating a brand identity entails more than just designing a logo. Although a logo might be a business's symbol, it is not the sum of a brand.
What exactly is a brand? It is a promise made by a shop to its customers. Your brand tells your buyers what they can anticipate from your products. Also, it sets you apart from the competition. Your brand is a synthesis of the image you want to portray for your company and the memories your consumers bring to the table when they see that image.
A brand identity comprises what your brand says — your values, how you explain your product, and how you want people to feel while interacting with your firm. Your brand identity is your company's personality and a promise to your consumers.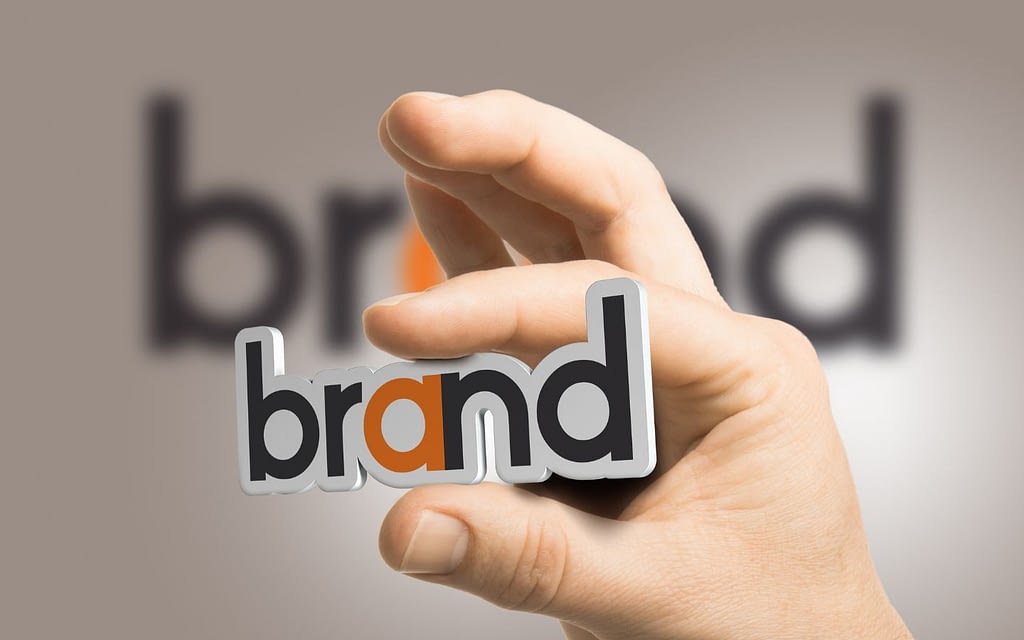 Importance of Brand Identity
A brand identity expresses practically everything your company is and does. It may inspire customers and promote brand loyalty. As a result, brand identity is critical to the future of your business.
So, if your brand is more than its logo, how can you mimic what companies like Coca-Cola have done and embed additional distinct characteristics into your company's identity?
Steps in Building Your Brand
Study Your Target Audience and Competition
Before making judgments regarding your brand, you must first analyze the present market, including who your potential consumers and current competition are.
Here are ways you can do this:
-Google your service or product category and examine the results for the direct and indirect competition.
-Talk to people in your target market and find out which brands they use in your industry.
-Study subreddits related to your clients and listen in on their discussions and product recommendations.
-Shop online or in person to understand how your shoppers browse and make purchases.
-Examine relevant social media profiles or sites your target audience follows and is interested in.
Take note of these while you are at it:
-Determine who your top competitors are. They are well-established and well-known brands in the industry.
-Know who your "lowest hanging fruit" customers are. They are those to whom you might most easily sell.
-How and what your consumers talk about—their interests and the words they use to convey them.
Choose Your Personality and Focus
You can't be everything to everyone, especially at first.
Identifying your focus and allowing it to inform all other aspects of your brand as you develop it is critical.
Here are some things to consider when thinking about the tone and focus of your brand:
Your Positioning Statement – One or two lines that determine your market stance. It is something other than something you put on your website or business card, but it will help you answer the proper questions about your brand and will aid in the creation of your company's slogan.
Words Associated with Your Brand – One approach to brand development is to picture your brand as a person. What kind of person would they be? What personality traits might your consumers be drawn to? This will inform your social media voice and the tone of your visual and textual work. Pitching three to five descriptors that characterize the brand that could resonate with your audience is a fun and productive branding activity.
Concepts or Metaphors that Describe Your Brand – Consider your brand as a metaphor or personify it to find the unique attributes you want it to have.
Choosing Your Business Name
Depending on the type of business you intend to create, you may argue that your name means very little or very much. As a small business owner, your company name is often one of the first major commitments you must make. It will influence your logo, URL, marketing, and trademark registration if you decide to take that path.
Ideally, you want a store name that is easier to copy and even more difficult to mistake with existing market participants. If you want to extend your product lines in the future, consider keeping your business name broad so that you may pivot more easily rather than adopting a brand name focused on your product category.
It's also smart to run your name by a small number of close friends to ensure that it has an understandable meaning and is similar to something else you could have overlooked.
Create a Slogan
A memorable slogan is a nice-to-have asset—something short and descriptive you can use as a tagline in your social network biographies, website header, personalized business cards, and anyplace else you have a few words to make a big impression.
Remember that you may always update your tagline as you discover new marketing opportunities. A good slogan is concise, snappy, and creates an impact.
Choosing Your Brand Colors
Colors establish your brand's aesthetic, express the mood you want to transmit, and help you make it consistent throughout your activities. To prevent misleading customers, pick colors that distinguish you from direct competition.
Color psychology isn't a precise science, but it may help you make better decisions, especially regarding the color of your logo.
Designing Your Logo
When you think about developing a brand, one of the first things that come to mind is undoubtedly a corporate logo design. And for a good reason: it is the face of your firm and may be wherever your brand appears.
It would help if you aimed for a distinct, distinctive, and scalable logo to operate at all sizes.
Consider all of the areas where your brand's logo must appear, from your website to your Facebook page's profile photo to the small "favicons" you see in your current browser tab.
Using a text logo as your Instagram avatar will take a lot of work to read. Create a square version of your logo with an icon element that stays identifiable even at reduced sizes to make your life simpler.
Six Components of a Well-Developed Brand Identity
The Face of Your Brand
Your shop's logo is the "face" of your business, yet, that face should do more than look stylish or intriguing – a logo's contribution to brand identification is also associative in that it informs the audience that "this picture" implies the name of your company.
Trust and Credibility
Having a brand identity makes your goods more distinctive and elevates your brand's authority in the marketplace. A brand that builds and maintains a consistent face throughout time gains credibility among competitors and customer trust.
Advertising Perceptions
A brand identity is a framework for everything you use in a company advertisement, whether in print, online or as a preroll video on YouTube. A brand with a face and industry reputation is well-positioned to market itself and create an impact on potential customers.
Your Business's Mission
When you give your brand identity, you give it something to stand for. This, in turn, provides your firm with a sense of purpose. We've all heard of mission statements for businesses. You can only have one once you first give your brand identity.
Getting New Customers and Keeping Existing Customers Happy
A brand identity, complete with a face, trust, and mission statement, draws consumers who agree with what your business has to offer. When these people become customers, that brand identity gives them a sense of belonging. A good product brings in consumers, but a good brand brings in advocates.
Your Brand Should Continue to Grow
Building a brand continues after creating a logo or tagline or even with the debut of your business. Your brand must be present and consistent, from the marketing materials you create all the way down to how you package and ship your items.
Your brand continues to evolve as you expose more consumers to your brand and learn more about who they are.
It is critical to recognize that you will never have complete control over how people view your brand. However, you can correctly steer clients, make a good first impression, and manage your reputation.
All you can do is put your best foot forward at all times and hope to connect with your target audience.
For more effective branding, avoid these marketing mistakes!