Etsy has proven itself as the platform to go in the previous years if you're seeking something handmade, vintage, or unusual to present yourself or a particular someone in your life. Most folks will go looking for small home décor items or antique apparel. That doesn't mean you should dismiss Etsy as a viable option for selling furniture.
Why Sell Furniture on Etsy?
Every month, Etsy receives millions of visitors! Instead of attempting to increase traffic to your own website each month, don't you want a portion of all of those customers?
Furniture Listing Tips
Don't just place your lovely, one-of-a-kind coffee table in front of a blank wall and call it a day. You're a set dresser and interior designer when you sell furniture on Etsy. Put on your thinking cap and make your photos stand out from the pack.
When creating your description, write it as if you were explaining the product to someone who couldn't see it. What do you think is extraordinarily beautiful or functional? Put yourself in the position of your customer and write with their needs in mind.
Packaging Furniture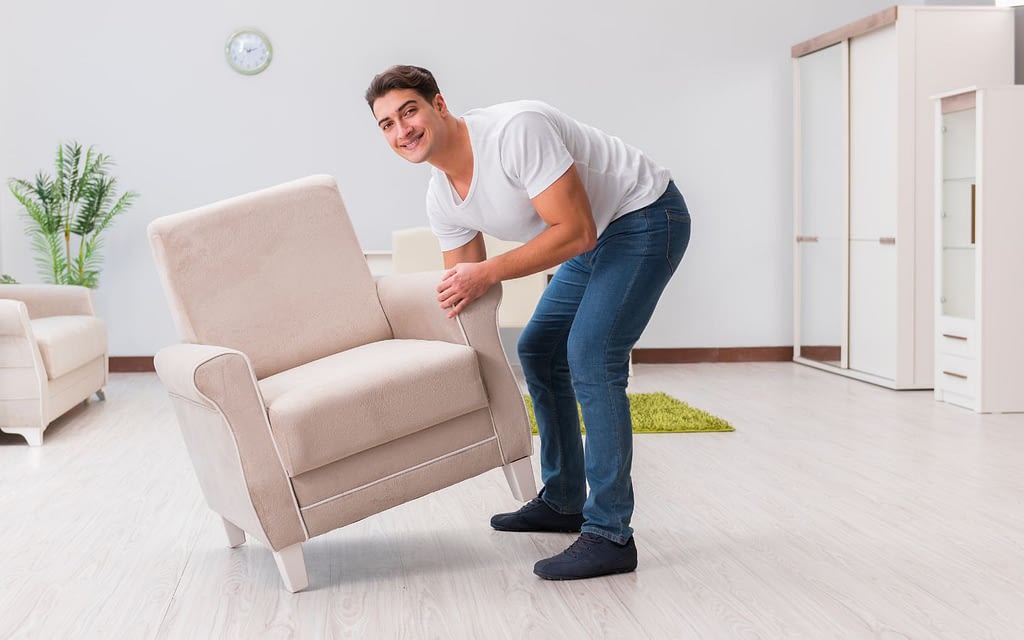 Never trust couriers to deliver your product with care and respect. Writing 'FRAGILE' all over a box isn't going to cut it, and it appears to indicate they sometimes treat it with less care!
So, keep this in mind while selecting a courier, especially if your gorgeous furniture is highly precious or fragile. Also, take a photo of the products before they depart, and find a delivery service that will compensate you for the total worth of the furniture if there are any problems.
Check the courier's terms and conditions because if they damage an item, you may only have a limited number of days to file a claim.
Despite the fact that it isn't your fault if the courier mishandles your package and delivers it damaged, it can hurt your business. Some customers may you and not the courier. They will think that you didn't package their order properly. In this case, you risk losing this customer and their order and their word-of-mouth referrals, which will all impact your future profitability.
Tips in Packaging Furniture
1.Protect corners with extra cushioning and cardboard – If the furniture has any sticky-out portions or edges, ensure you secure them with additional cushioning and hard cardboard protectors, so they don't get damaged or destroyed in transit.
2.If possible, flat pack – If the furniture can be flat packed without damage, flat pack and wrap each element well. All screws and fittings should be placed in a well-sealed container within the main box.
3.Wrap the entire piece of furniture – Once you have protected the sticky-out sections and corners, it's time to wrap the whole piece of furniture for safe transportation. Cushion the furniture with bubble wrap and foam to offer a layer of soft protection against harm. As a final layer, you may alternatively use cardboard wrap. Wrap, wrap, and wrap some more!
4.Make use of a stiffened cardboard box – Once wrapped, place the furniture in an adequately sized rigid cardboard box. Check that the box has pads and that the furniture is not loose. It must be a snug fit to prevent the furniture from moving about and breaking during the courier's shipment process.
5.Make the box secure – Add layers of packaging tape to ensure the box won't open while in transit.
Shipping Furniture
Many shoppers dislike seeing a separate delivery fee alongside the item's price. Consider free delivery. Do not use Etsy's calculated shipping option when delivering large and heavy items. It may be appealing, but it will create more trouble than worth due to its tendency to underestimate prices significantly.
Remember to be as truthful as possible about delivery times. Do you have a second job or children that could interfere with packing everything? You may need to locate the best firm to transport bulky items. There's no need for you to compete with Amazon.
If your domestic shipping prices vary by distance, consider including the shipping cost for the shortest, longest, or most likely distance your item will go. Some merchants estimate the average cost of delivering a certain item nationally based on the median distance traveled, hoping that prices will equal out across the various distances traveled. It is up to you to choose and establish your business's prices.
Furniture is one of the more challenging items to photograph. Learn how to do it effectively in this blog post!